Team Building
Infuse your next event with positive energy by integrating a unique team building option into your agenda. These one-of-a-kind experiences take full advantage of the spectacular indoor and outdoor settings at our Canadian Niagara Hotels properties. Team building is a sure way to foster effective relationships, elevate morale, and make your experience an unforgettable one.
Falls Quest
This fast-paced Niagara Falls adventure race combines digital photography and GPS technology with interactive team building initiatives, while uniting team members as they work towards a common goal. From the depths of the Rainforest Cafe to the heights of Planet Hollywood, your team will seek out hidden locations as they play to become the ultimate Falls Quest champions.
Falls Culinary Challenge
Searching for a model of brilliant teamwork in action? Look no further than the kitchen of a great restaurant or the wineries of Niagara. Competitive teams will create culinary masterpieces while creatively pairing them with fine wines as part of this fun and engaging team experience.
Lights, Camera, Action
Transforming a great idea into a feature film is said to be the "Magic of Hollywood." Rarely do we think about the necessary pieces that need to come together to produce this magic. This is where true teamwork happens. Using Planet Hollywood as your unique starting point, teams will be inspired to create their very own epic Hollywood "feature film" with easy access to scene locations that can only be found in Niagara Falls.
Hershey's Challenge
What's the sweetest part of being on Falls Avenue? The famous Hershey's Chocolate World. Your team can satisfy its sweet tooth while gathering resources to build the ultimate Niagara Falls Decadent Delight. This unique and popular culinary adventure mixes one part "Cake Boss" with one part "The Amazing Race" to produce an unforgettable team building experience.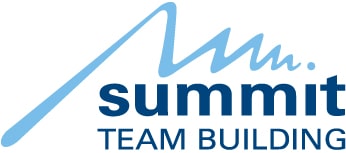 Designed and delivered by Summit Team Building – one of Canada's leading team and leadership development providers!